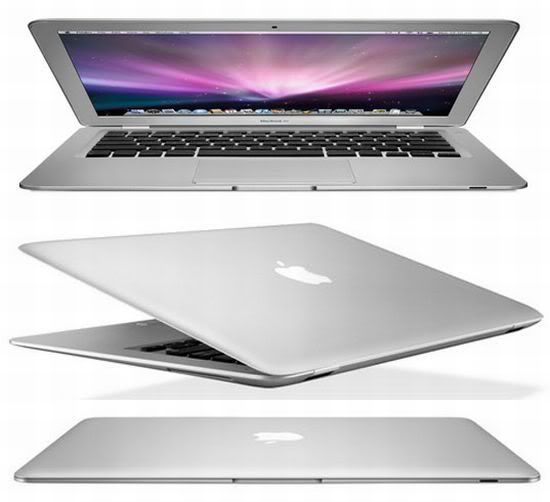 Videos MacBook air laptop from Youtube
It has been a couple of years since Apple launched their MacBook Air laptop. Ever since then Apple has expressed little to no interested in netbooks.
But they did of course release the iPad, a device which small, light and has long battery life, but of course no keyboard or full operating system.
So the closet thing Apple has to a netbook is their MacBook air, even though it will costs a good 3-5 times as much.
Now according to Digitimes, Apple is set to release a new MacBook Air with a smaller 11.6-inch display and a slimmer / lighter design that the original versions.
The original model has a 13.3-inch display, so the newer smaller with it' s 11.6-inch LCD brings it more inline with larger netbooks. But while the size might be more inline, I' m sure you can still expect to pay in the excess of $1,000 for one.
It is reported to feature an Intel Core i-series ultra-low voltage processor, and be available in the second half of this year.
There is also talk of a new iPod touch which will feature a 3-megapixel camera, for photos and videos, and will use the new Apple R4 processor which is currently used in the iPhone 4.